Cory Berkland
---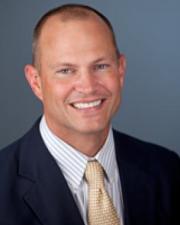 Solon E. Summerfield Distinguished Professor
PHARMACEUTICAL CHEMISTRY
Contact Info
Multidisciplinary Research Building, Room 320D
2030 Becker Drive
Lawrence, KS 66047
Learned Hall, Room 4160C
1530 West 15th Street
Lawrence, KS 66045
---
Education
—
Ph.D. in Chemical and Biomolecular Engineering, University of Illinois, Champaign, IL
M.S. in Chemical Engineering, University of Illinois
B.S. in Chemical Engineering , Iowa State University, Ames, IA
Research
—
In recent history, through the merger of engineering and biological sciences, biotechnology has pressed toward improving methods for regenerating tissues, developing biosensors, and effectively delivering therapeutic agents. Accomplishing such tasks requires specifically designing biomedical or drug delivery devices that possess the required physicochemical properties. Our lab focuses on developing precision engineering technologies at the macro- to molecular scale for novel or improved biomedical and drug delivery devices.
Precision Particles
Precisely sized micro- or nanoparticles offer several advantages over conventional particulate drug formulations. Our previous work has established uniform biodegradable particles as a means to control and define the release profile of drugs over time. In addition, specifically modulating microsphere size offers an attractive means to improve drug administration while controlling release. For example, the deep lung can be effectively reached by 1-3 micron particles while 10-20 micron particles can embolize a tumor bed for localized delivery of chemotherapeutics. Finally, the design of microcapsules utilizing a degradable polymeric shell of controlled thickness may provide a novel platform for the development of pulsatile drug release profiles as desired for vaccine formulations
Precision Tissue Scaffolds
The properties of tissue scaffolds, such as overall size/shape, degradability, compression strength, porosity, and surface structure are difficult to control using conventional techniques and need to be specifically tuned depending on the medical application. By combining various device fabrication techniques such as soft lithography, precision particle fabrication, and electrostatic spraying, polymeric devices exhibiting precision macro-, micro-, and nano-structure can be produced. Utilizing these techniques in combination provides biomedical devices exhibiting controlled properties including biodegradable tissue scaffolds with periodic structure.