P. Scott Hefty
---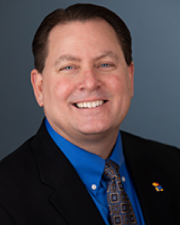 Professor
MB Undergraduate Studies Director
MOLECULAR BIOSCIENCES
Contact Info
8051 Haworth
1200 Sunnyside Avenue
Lawrence, KS 66045
---
Education
—
Postdoctoral Fellow , University of California-Berkeley
Ph.D., University of Oklahoma Health Sciences Center, Oklahoma City, OK
Research
—
Molecular Mechanisms of Chlamydia Pathogenesis
Chlamydia trachomatis and Chlamydia pneumoniae are among the most significant bacterial pathogens afflicting humans. According to the Centers for Disease Control, C. trachomatis has the highest incidence of infection among all reported infectious diseases in the United States. Globally, it is the most prevalent sexually-transmitted bacterial disease, as well as the most-common cause of non-heritable blindness. According to serological analyses, close to 80% of the adult population has been exposed to C. pneumoniae.  C. pneumoniae infections are strongly correlated with development of atherosclerosis and heart disease, the leading cause of death in the U.S. Together, these observations highlight the extreme importance of Chlamydia infections to public health.
Despite this enormous impact on public health, surprisingly little is known about C. trachomatis and C. pneumoniae including aspects of basic biology, genetics, and pathogenesis. This is indicative of the challenges inherent to chlamydial research such as, lack of a system for directed genetic manipulation and inability to cultivate organisms axenically. However, new tools and technological advances in fields such as biochemistry, genetics/genomics, and structural biology have opened new avenues of research and facilitated our ability to understand the unique biology of this medically important bacterial pathogen.
Chlamydia are obligate intracellular bacteria maintained through a characteristic bi-phasic developmental cycle that is intimately linked with pathogenesis. This virulence defining developmental cycle is governed predominately at the transcriptional level; however, there remain critical gaps in our understanding of developmental regulatory mechanisms in Chlamydia. As such, one of the primary long-term goals of our research is to contribute to a delineation of the key molecular mechanisms that function to regulate chlamydial development and pathogenesis.
An additional challenge to understanding the biology and pathogenesis of Chlamydia is the relatively high percentage (~25-35%) of encoded proteins with unknown function. Given the absence of a system for directed genetic manipulation in Chlamydia, we have addressed this challenge by initiating a collaborative structural genomics project that enlists both computational and experimental approaches.
Antibiotic therapy is effective in treating Chlamydia infections. However, a large portion (estimates as high as 75%) of C. trachomatis infected individuals are asymptomatic and continue to be contagious. In the absence of a safe and effective vaccine, developing vaginal delivered microbicides effective against C. trachomatis infections is a high priority. Through collaborative efforts, we have initiated multiple, complimentary and cohesive projects to identify and develop vaginal delivered microbicide components that are safe and effective against C. trachomatis infections.